Our News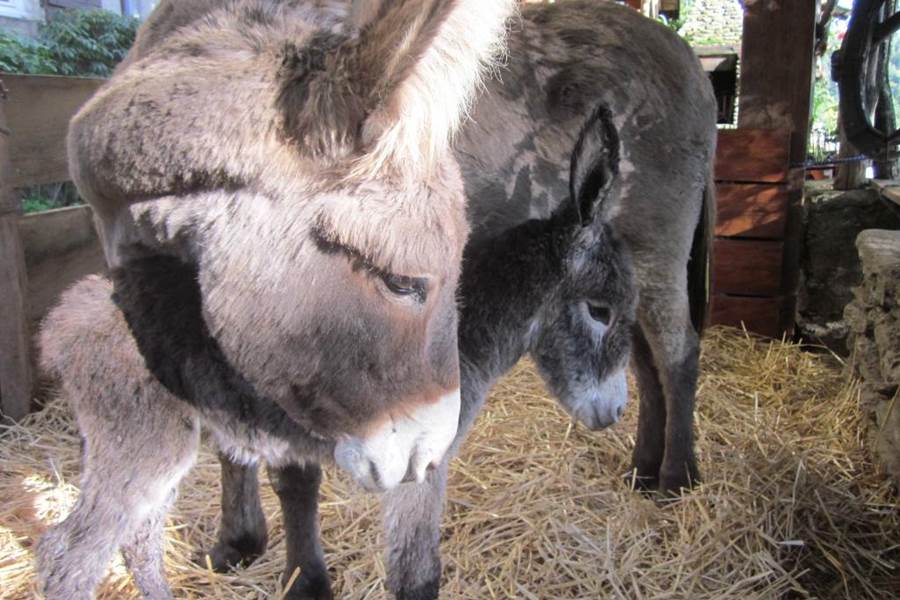 Badjane, a farm where donkey milk is reserved for its young!
Donkey milk is a very popular product. But for the respect of the animals, Badjâne makes the choice not to produce some. Explanations.
Donkey milk: an exceptional product, noble and popular
According to legend, donkey milk was used every day in Cleopatra's baths. Today it is a product used in the composition of various cosmetics such as soaps and moisturizing milks. Its virtues for the beauty and suppleness of the skin are now proven.

A true luxury product, donkey milk is rare. Because of the 8 liters a donkey can produce each day, only 1 liter can be taken for human consumption.

Do not produce donkey milk, a choice
Donkey milk is most often produced in respect of the animal, especially in the context of organic farms. But this production requires the birth of donkeys. Children who are relatively difficult to place, once weaned and who do not always finish their life in the best conditions.

For these reasons, Asinerie Badjâne does not produce donkey milk. This product we reserve exclusively for small donkeys.
Respect for donkeys at the heart of our concerns
At the farm Badjâne, we are not in a search for "productivism". Respect for the donkey remains one of our core values.
The breeding house does not have a stallion. We prefer to bring one in the spring.

We have an average of 2 donkeys a year. The babies stay 10 months under the mother and are then weaned. To help with separation, we favor soft methods, especially Bach Flowers. Once weaned, the donkey remains in the flock. On their side, moms can rest ...